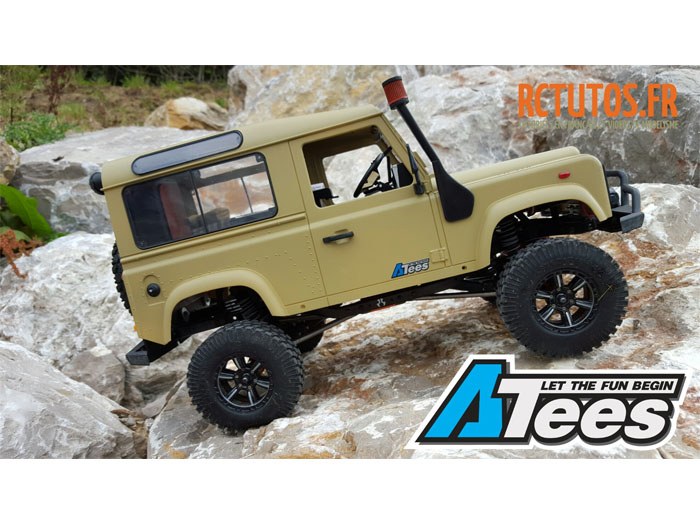 Painting The Boom Racing D90 Defender Bodyshell
The first time you paint a bodyshell is always the hardest! Check out this video on how I sprayed Boom Racing's D90 Defender bodyshell!
When I received the BOOM Racing D90 Defender, I was so in love with this awesome body that I didn't want to fail. The most important thing to know when painting a bodyshell is to clean your surface with liquid soap and a clean sponge. I have a "RC body sponge" specifically for that. When the body is clean, do it again! 2 times secures the job. Make sure to dry it well!

The second thing is the spray can. You need to distance it to 30 centimeters away from the body. Spray the body with very thin layers. It's better to put 4 or 5 thin layers instead of 2 thick layers. This allows you to have a more even spread. Let it dry every two layers, and make sure you don't touch! You don't want to get any smudge marks on it.

If the weather is cold, you can use a hair dryer to accelerate the drying, but be careful not to burn the paint. Make sure to keep your distance up to 40cm away! Now all your layers are painted. Let the body dry a few days at room temperature. The paint will have time to harden. It's time now for decor and accessories, LED lights, interior, and maybe some homemade accessories! Make sure to watch the video for a visual idea of what it's like, and make sure to have fun and be CREATIVE!



To find the bodyshell, click the Shop Now button below!