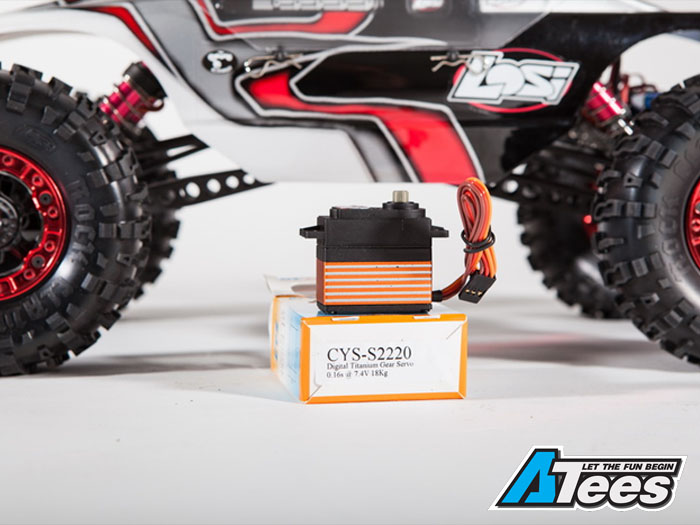 Waterproofing The CYS S2220 Servo
My Losi Nightcrawler Project, dubbed the Crawling Dragon, was in full swing, and I needed a waterproof servo! CYS's servos are all waterproof, but I decided to go a step further!
CYS was an obvious choice for me when looking for a powerful servo for the Losi NightCrawler build. With almost 250oz of power at 7.4Volts (using a BEC), the CYS-S2220 is a true beast. Titanium gears are used for reliability. The servo in its stock form is already waterproof, which is a great feature to have on crawlers. However, I wanted to double down on the waterproof job to make sure if my baby took a deep dive, it would come out unscathed! Check out my video below to see how I did it!

Specifications:

Dimensions(mm): 40.1x20.1x38.8
Weight:64g
Speed(@6V sec/60°): 0.16
   Torque(@6V): 16kg.cm/222.24oz-in
Speed(@7.4V sec/60°): 0.14
   Torque(@7.4V): 18kg.cm/250.02oz-in
Gear: Titanium
Bearing: 2BB
Case: Aluminum
Motor Type: Coreless motor
25 Tooth Spline
Waterproof: Yes
If you want to pick up this awesome servo, click the Shop Now button below!